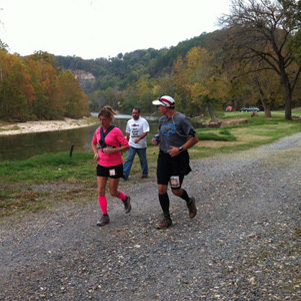 Read a great Pumpkin Holler Hunnerd race report from my buddy Russell Bennett, the Iron Horse. Russell wrote his report on his first 100 mile run, and it was published by our friends at Endurance Buzz!! Congrats Russ, and thank you David Hanenburg for publishing Russell's report.
Tulsa, Oklahoma runner Russell Bennett decided to experience his first 100 mile adventure at the Pumpkin Holler 100 in Tahlequah, Oklahoma. Russell went on to earn a finish in 28:35:53!
Enjoy as he shares his journey.
Tags: 2012 - report - Roman Broyles
Link: http://endurancebuzz.com/2012/10/29/pumpkin-holler-100-race-report-russell-bennett-smashes-the-pumpkin-in-first-100-miler/